X-Last Bollards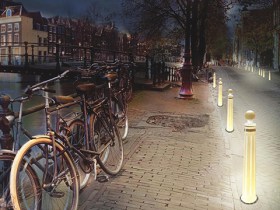 X-Last® Bollards
Made by an innovative formula of a polymer composite material which includes reinforcing nanoparticles with exclusive properties, the X-Last® series bollards have maximum resistance and flexibility, which convert them into the safest and most durable bollards.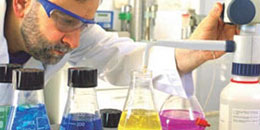 Thanks to their stiffness, they fully comply with the function of preventing vehicles from entering prohibited zones; but it is their flexibility which makes them virtual impossible to be broken, and after being knocked down, they return to their original position and form.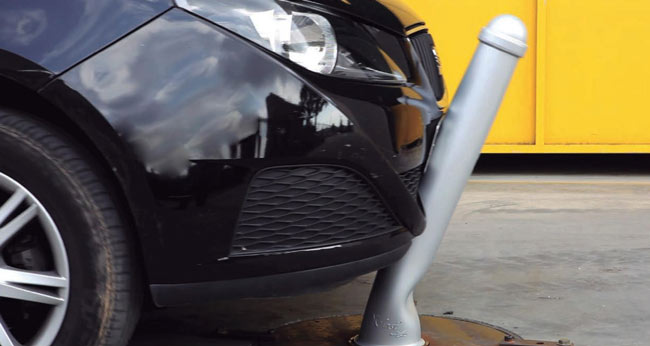 These bollards cannot be broken or dented and are not affected by rust. X-Last® bollards are guaranteed to last practically a lifetime and they do not need to be replaced.
That flexibility makes them extra safe compared to other metal bollards that are anchored to the ground and can cause serious harm to vehicles and people.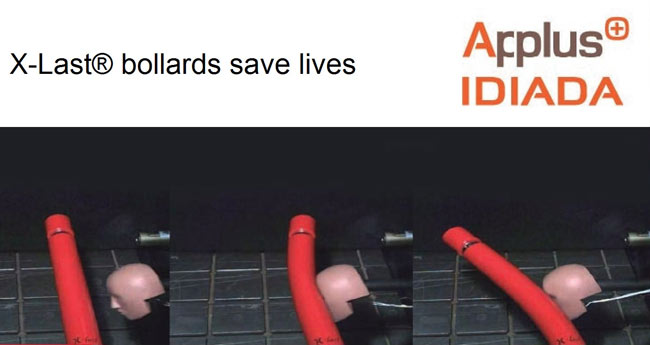 The Applied research automotive center (IDIADA Automotive Technology) has realized impact tests with the X-Last® bollards and metallic ones.
At a speed of 40 Km/h, which is a most common speed limit in city centers, metallic bollards cause irreversible injuries on persons.
There is an international criterion which is used to evaluate injuries caused on the head of a person after impacts.
This criterion is called HIC (Head Injury Criterion).
The maximum value beyond which there are irreversible injuries is 1000.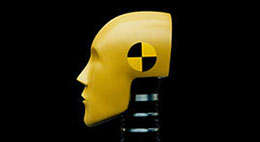 At 40 km/h, the test made in IDIADA research center have proved that the HIC criterion obtained after the impact of a human head on a metallic bollard is 4600. This is almost 5 times the international limit.
At the same impact speed, the results with the X-Last® bollard are spectacular, because the HIC criterion obtained after the impact of a human head is 460.
This is less than half of the international limit and 10 times less than the results on the metallic bollards.
The ecologic option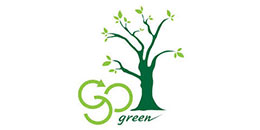 X-Last Bollard generates 50% less impact on the environment than the conventional metallic bollards, according to the study of the ACV (Analysis of the Life Cycle) realized by the European foundation INASMET-Tecnalia.
X-Last® is the safest, most durable, flexible and resistant bollard.
Accessories
X-Last® Bollards can be offered with new locking system for easy detachment.
When detached, the outer cover provides fine and discreet appearance of the base.
Available for Ø80mm, Ø100mm and Ø150mm bollards.
X-Last® Bollards can be offered with the Lum Art Socket.
This essential accessory includes the necessary Leds to light the surface of the bollard with no shades.
Available in Orange, Red, White, Green, Yellow and Blue light Led color.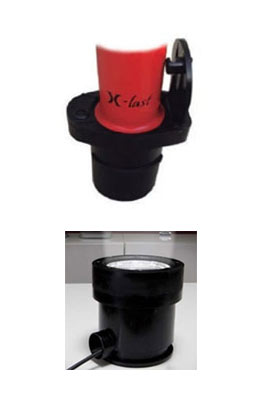 X-Last® is the safest, most durable, flexible and resistant bollard