Wireless Sequence Led Lights System
Availability:
out of stock
0 item(s)
Ask a question for this product
Upon request
The Wireless Sequence Led Lights System is mainly used as a temporary solution for narrowing the road circulation and/or closing one or more traffic lanes for road work applications.
The DD-DFE200A is a sequence Led lights system based on wireless radio technology.
Every unit is consisted by a 28Kg heavy duty rubber base, a panel with reflective sheets (red/white) in both sides, and a Ø200mm Led light certified according to EN 12352 cl. L8H/L8M.
The min. distance between units must be 1 meter, max. 80 meters and there is no limit on the number of lights connected in the same sequential system.
Operation modes
Twilight switch.
Fast sequence.
Night guide light.
Synchronous flashing.
Power Supply
Power supplied by a wide selection of batteries and photovoltaic system on request.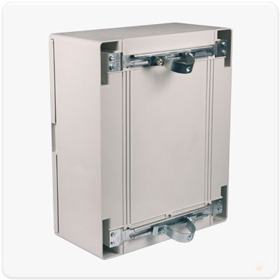 Technical Characteristics
| | | |
| --- | --- | --- |
| Sequential Connection | | Wireless Connection (Radio) |
| Input Voltage | | 12VDC |
| Operating Autonomy | | 7Ah – 410hrs, 25Ah – 1500hrs, 50Ah – 3000hrs |
| Mounting | | Panel adaptor bracket for Ø48mm or Ø60mm pole |
| Certification | | EN 12352 L8H, L8M/02, P1;C1;I0,F3,02(03);M3 |