Speed Indicator Display Complete
Availability:
out of stock
0 item(s)
Ask a question for this product
Upon request
The DE-OT2M Speed Indicator Display shows vehicle's speed in green/amber/red colors and up to 5 configurable text or image messages according to detected speed.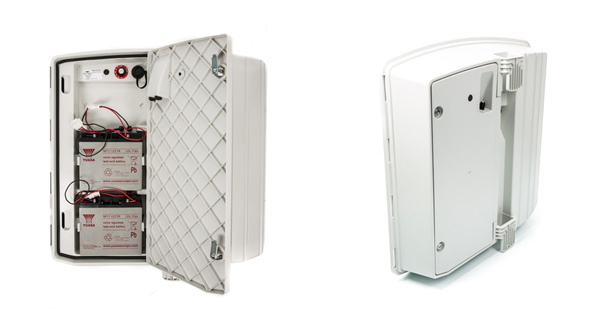 Technical Characteristics
Injected ABS resin waterproof casing with integrated hooks.
Dimensions H700 x L709 x W107mm.
Mounting bar made of injected ABS resin, mounted on poles with brackets.
Front face made of polycarbonate, fixed to the casing with mechanical clip and gasket seal.
Waterproof housing for 2 batteries, USB port, dial selector and power adaptor.
Waterproof IP66 (internal pressure from battery handled with a Gore-Tex vent).
Doppler radar antenna: 24,125 Ghz (range 250m, accuracy +/-1%).
High-brightness Red/Amber/Green LED display with automatic brightness sensor.
Connection with the display for configuration and traffic data processing: USB, Bluetooth, GPRS.
Weight (without battery): 8kg.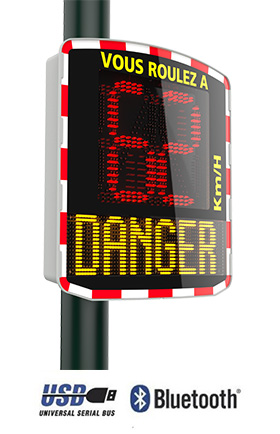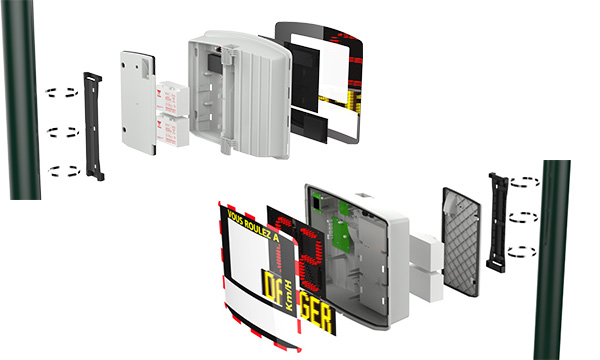 Specifications

Radar Antenna

Doppler Radar
 
24,125 Ghz
Detection range
 
10-250 meters
Detection angle
 
17°
Accuracy
 
+/- 1 km/h

Display

LED
 
3 digits
Colors
 
red/amber/green
Size of digits
 
33cm
Text display
 
64 x 16cm (60 x 16 pixels)
1 line of 7 characters 16cm high
2 lines of 10 characters 7cm high
Visibility
 
250m
Refresh
 
1,2 seconds (configurable)

Casing

Dimensions
 
700x709x170mm
Casing
 
Injected ABS resin, grey RAL 7035
Front face
 
Polycarbonate
Waterproof
 
IP66

Connections

USB
 
USB2
Wireless
 
Bluetooth, GPRS (optional)

Power Supply

Battery
 
12V / 17Ah
Autonomy
 
Autonomy 4/8 days
Recharge
 
220VAC, Solar Power (optional)

Advanced Configuration and Statistic Analysis
The software can be downloaded for free, it is featured with a user friendly interface for advanced configuration such as specific speed zones, speed steps, anti-record function, text messages, time slots and others.
Options
Danger Signal
Bluetooth Connection
Statistics
Above features can be activated on site and without factory return, by entering a software activation key.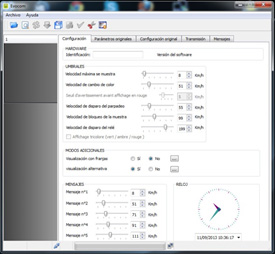 Accessories
In order to fit any type of location and cover user's requirements, we offer a range of accessories selected for their simplicity, practicality and robustness.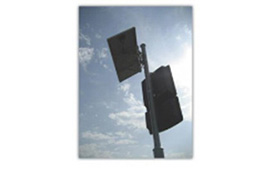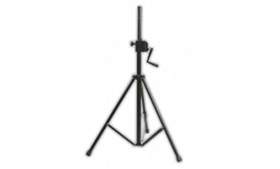 Solar Panel
85 Watts solar panel, including mounting kit for best sunlight exposure. Ideal solution for isolated areas where autonomy is the key feature.
Metal Tripod
Metallic tripod with adjustable height. This mobile solution is suitable for temporary solutions in special events like parades, exhibitions, municipality festivals etc., where speed control is needed occasionally and for limited time.
Touchpad 10'
The preinstalled speed display software makes it the ideal mobile solution for quick programming and control.
Dimensions H700 x L709 x W107mm.
Weight (without battery): 8kg.

Product Dimensions and Weight
Product Length: 70.9CM
Product Width: 17.0CM
Product Heigth: 70.0CM
Product Weight: 8.0KG