Detachable Attenuator (DTMA)
Availability:
out of stock
0 item(s)
Ask a question for this product
Upon request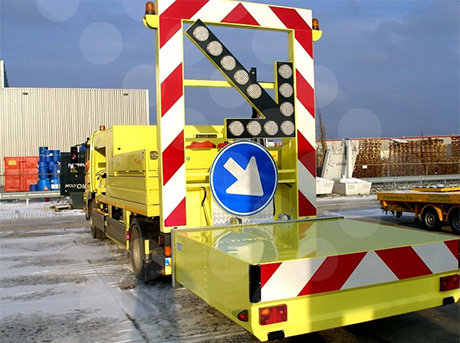 In road work safety zones it is imperative to have a Crash Attenuator present at the scene.
This guarantees the safety of the personnel in the working zone as well as the safety of the people in the passing vehicles.
The DTMA is a patented machine which brings road work to a higher safety level.
Disconnecting an arrow trailer on the highway belongs from now on to the past.
Only one transport is necessary to place 1 or 2 crash skids.
With this combination it is also possible to block two lanes with one transport, one truck and most of all, by just one person.
Not only costs of fuel, trucks, trailers and people are saved, but also safety reaches a much higher level.
Detachable Attenuator at a Glance
Single or double version.
Radio controlled.
Standard 70K crash cushion, optional 100k crash cushion.
Completely full scale crash tested.
Several arrow-configurations possible.
Emergency operation.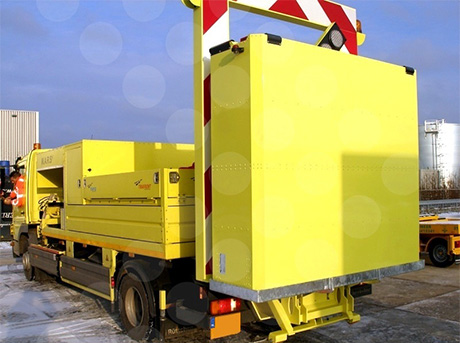 Key Features
Bended Aluminum Tubes

Modern design.
Better guarantee for the impact conditions.
Easily replaced in case of small impact.
Maintenance free, concept construction.
Available in many colors for personalization of the TMA.
Aluminum Hood
Easily replaced in case of small accidents.
A small damage can easily be repaired.
Easily repainted in case of scratch or small damage.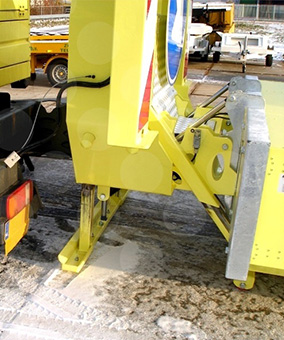 Perfect Surface Finishing
All aluminum parts are painted.
All steel parts are galvanized, ensuring the nice appearance of the product for long time.