Trailer Mounted Attenuator (TTMA)
Availability:
out of stock
0 item(s)
Ask a question for this product
Upon request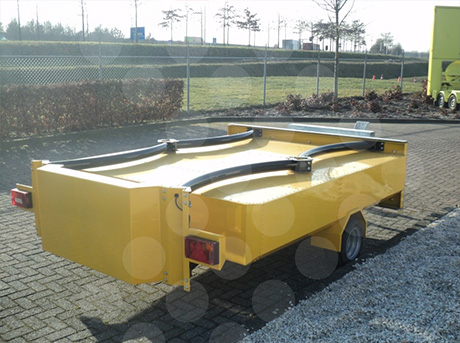 In road work safety zones it is imperative to have a Crash Attenuator present at the scene. This guarantees the safety of the personnel in the working zone as well as the safety of the people in the passing vehicles.
Trailer Mounted Attenuator at a Glance
Completely conform to the standards of the NCHRP-350 TL-3 100 km/h (pick-up truck as a 2000P test vehicle).
TL3-50 and 3-51 and the optional test 3-52.
Aluminum and galvanized steel parts are used only.
Weight less than 750kg.
Key Features
Bended Aluminum Tubes
Modern design.
Better guarantee for the impact conditions.
Easily replaced in case of small impact.
Maintenance free concept.
Available in many colors for personalization of the TMA.
Aluminum Hood
Easily replaced in case of small accidents.
A small damage can easily be repaired.
Easily repainted in case of scratch or small damage.
Construction Quality
Better image for the project.
Outstanding overall finish.
Perfect surface finishing
All aluminum parts are painted.
All steel parts are galvanized, ensuring the nice appearance of the product for long time.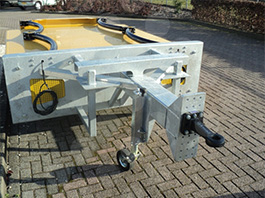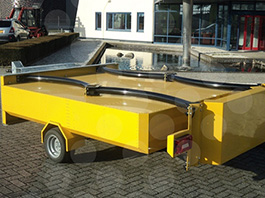 Options
LED or arrow board with different configurations and flash patterns.