Truck Mounted Attenuator (TMA-EU)
Availability:
out of stock
0 item(s)
Ask a question for this product
Upon request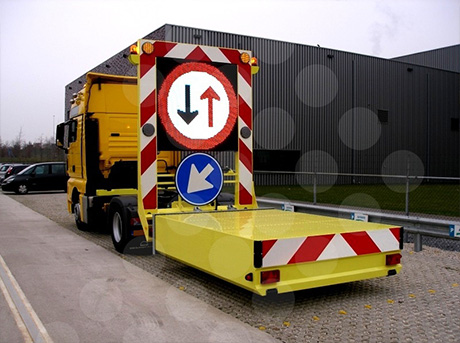 In road work safety zones it is imperative to have a Crash Attenuator present at the scene. This guarantees the safety of the personnel in the working zone as well as the safety of the people in the passing vehicles.
The TMA-EU is tested according to NCHRP-350 guidance and has successfully completed the optional UK impact test.
A 70K and 100K crash cushion versions are available which can be also mounted to the truck of your choice.
The unit is completely made out of aluminum and galvanized /powered coated steel.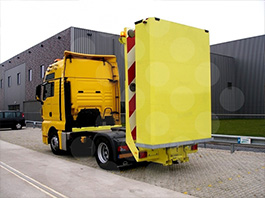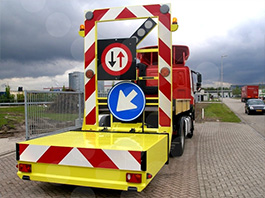 Main Features
Bended Aluminum Tubes
Modern design.
Better guarantee for the impact conditions.
Easily replaced in case of small impact.
Maintenance free concept.
Available in many colors for personalization of the TMA.
Aluminum Hood
Easily replaced in case of small accidents.
A small damage can easily be repaired.
Easily repainted in case of scratch or small damage.
Construction Quality
Wiring and hydraulics perfectly finished in a separated compartment.
Outstanding overall finish.
Perfect surface finishing
All aluminum parts are painted.
All steel parts are galvanized, ensuring the nice appearance of the product for long time.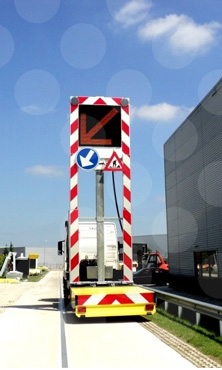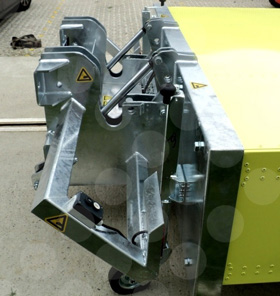 Dual Hydraulic Rams
Ensures less stress than units depending on a single hydraulic ram.
Double safety during transportation.
Double safety during impact.
Double safety valves.
Smoother raising and lowering of the cushion.
Slim Line Design
Better handling for the driver when the TMA is in the raised/travel position.
Less air resistance.
Weights less than 960Kg.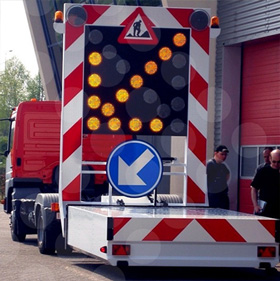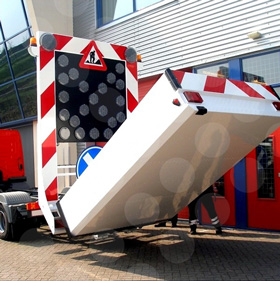 Options
LED arrow board with different configurations and flash patterns.
LED display, maximum 4 meters high.
Lifted LED display, up to 8 meters high.
Remote control.
Automatic Air Brake system.
Certified towbar.