Full Color Solar Powered VMS Trailer
Availability:
out of stock
0 item(s)
Ask a question for this product
Upon request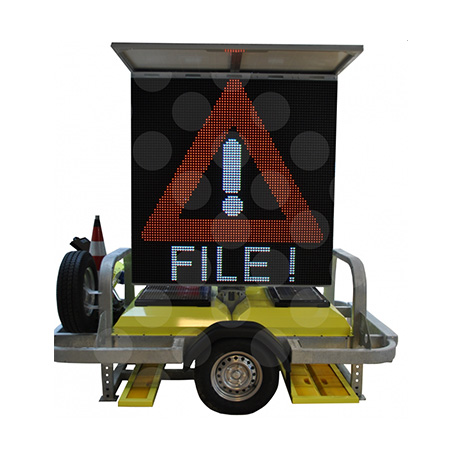 The display is certified according to EN 12966 standard and has very low power consumption.
The trailer is designed for the international market.
The unit is offered with a 60x32 pixels - 27mm pitch full color LED display and solar panels, making this VMS eco friendly (CO2 neutral).
The complete VMS is supported with only one hydraulic cylinder, making this trailer unique and one-of-a-kind.
The hydraulic ram lifts, rotates the screen and lowers the jacks.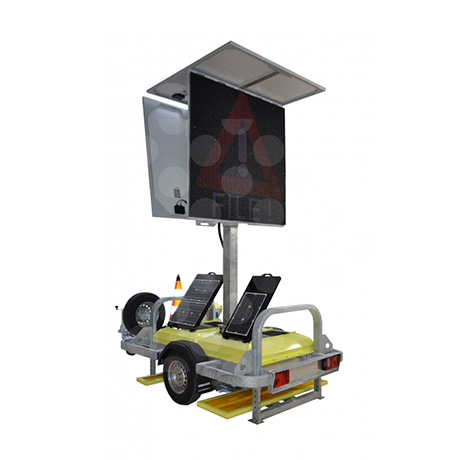 Technical Characteristics
Amber or full color low power consumption display available.
Applied with easily replaceable 320x320mm LED brick.
27mm or 20mm pixel pitch (others on request).
Fully hydraulic with only one cylinder.
Standard supplied with solar panels, CO2 neutral.
Unique design with galvanized chassis and braked axle.
Programmable via internet / WiFi.
Standalone system.
Weight: approx. 1.280 kg.
Options
Cone rack.
Rumble strips with storage place.
Spare tire.