Warning Led System for Edging Points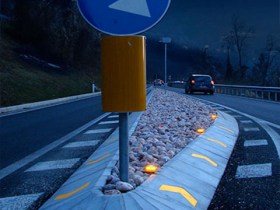 The Warning Led System For Edging Points is consisted by a group of Kronos Led units available in white or amber color.
Thanks to their high visibility, they are an excellent solution for edging points, cuspital points, squares, or any other dangerous points on the road.
They are made from aluminum die-cast painted body and can be operated in steady, flashing or synchronous flashing mode through an external control panel.
The connection cable is 1,5 meters long (various cable lengths are available upon request).
The system can be powered either by 220VAC or 12VDC by photovoltaic kit.
Kronos Led Unit

Led Colors
White / Amber
Power Supply
220VAC / 12VDC
Material
Aluminum
Dimensions (cm)
Ø145 x 13,6 cm
Power Consumption
3W single side
6W double side
Lens Angle
120°
Cable
2 x H07 / Length 1,5 m
Ingress Protection
ΙΡ67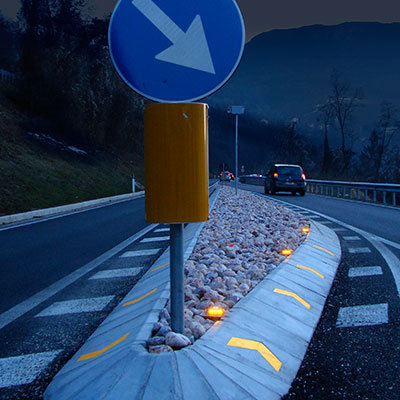 Ask a question for this product
There are no products in this category.