Parking Guiding System Outdoor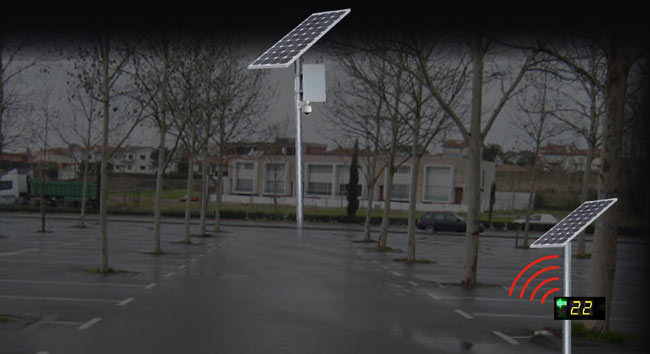 The parking guidance system was designed in order to meet the demand for more user friendly parking lots. Many technological advances have been made, driven by a search for solutions to make parking management more intelligent.
The visitor before his entrance in the outdoor parking lot, is being advised through the electronic signs for the available unoccupied parking spaces in real time.
The system works through cameras which perform the detection of free parking spaces.
The cameras send the data through RF communication to the electronic displays installed in selected locations inside the parking lot.
The display panels have a management controller which process the gathered information and displays both the available and occupied car spaces.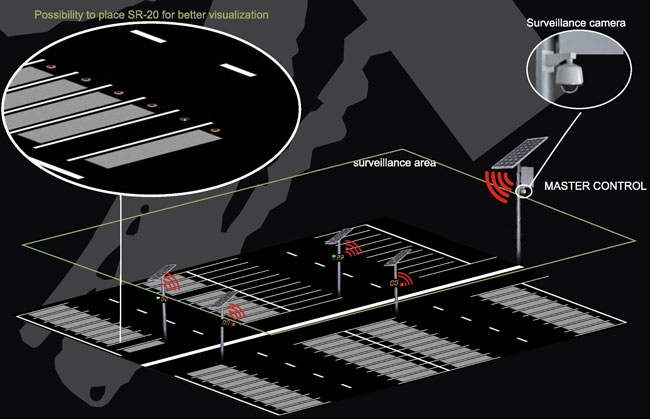 The management controller is also responsible for controlling the color of the optional DS-SR20 road studs, making the detection of a free parking space even easier.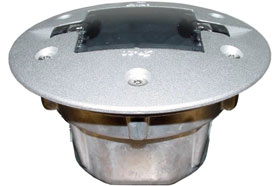 Road Stud DS-SR20
 Each camera is monitoring a defined zone which is equipped with the required number of electronic displays. Each zone can be integrated in order to provide centralized information for the status of the parking lot, displaying all free and occupied parking spaces.
The system can be fully powered by photovoltaic system for energy saving and autonomy.
Vehicle's detection can also be effected through car sensors which are mounted on the ground.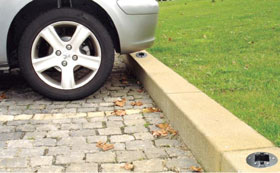 User Advantages
Quick parking.
Less stress.
Improved vehicle circulation.
Fuel savings.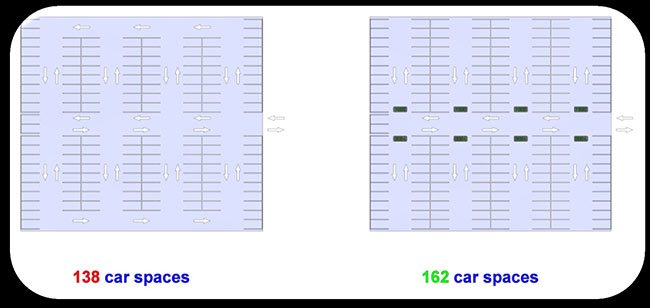 Operator Advantages
Improves traffic conditions of the parking lot.
Captures client loyalty.
Increased turnover and occupation.
Optimized space management and profitability.
Minimal maintenance cost.
The benefits of using the parking guidance system are recognized from the very beginning, as customers will show with their loyalty that they prefer more user friendly and intelligent parking solutions.
The parking guidance system can be integrated with electronic message signs placed in nearby locations (intersections, squares), in order to advise potential visitors for the vacant parking spaces as well as the direction to follow for approaching the parking lot.
Ask a question for this product
There are no products in this category.