Ice Alert Complete System Solution
The system is designed to warn the drivers for the potential of the presence of an icy layer on the road.
It is consisted by Led electronic panels which display the red hazard triangle w/snowflake, Led multicolor road studs, temperature and humidity sensors, control panel and wireless communication equipment.
Κey Features
Detect the possibility of ice on the road.
Alert drivers through Led signs and road studs.
The warnings keep operating until effective temperature and humidity stabilizes to accepted values.
Encourages a careful driving in safer speeds.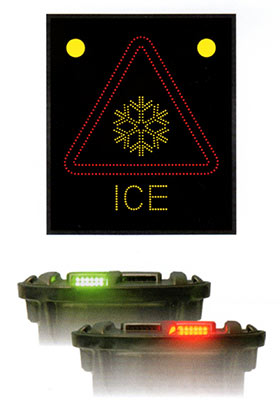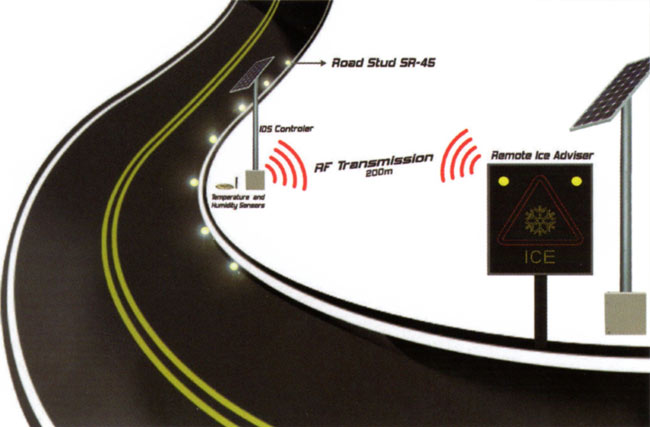 Specifications
RF communication.
Real time monitoring of temperature and humidity.
Possibility to send alerts by GSM/GPRS.
Ultra bright Led road studs with internal temperature sensor.
Low power consumption system.
Powered by 220V or photovoltaic system.
Ask a question for this product
There are no products in this category.