Pedestrian Crossing with Led Illluminated Traffic Sign & Spot Lights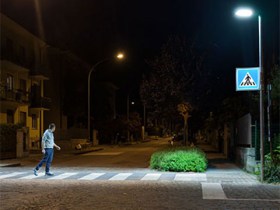 The Led backlit traffic signs (pedestrian crossing) can be installed in a vertically or horizontally placed metal pole.
Available in single or double backlit side, they can be combined with one (1) or two (2) Trilogy Led light bars of 47W or 94W respectively.
They can also be combined with the Led Box of 2 flashing lights.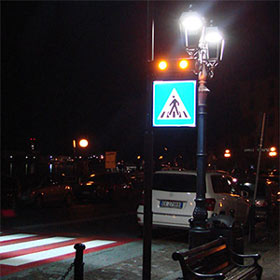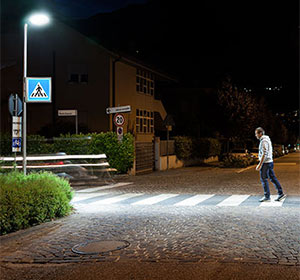 Illuminated Led Traffic Sign with Stratos Light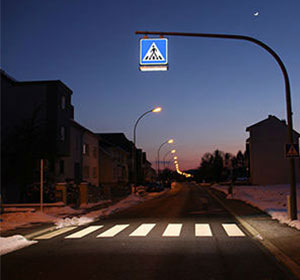 Illuminated Led Traffic Sign with Trilogy Light Bar

The system can be powered either by 220VAC or 12VDC by photovoltaic kit.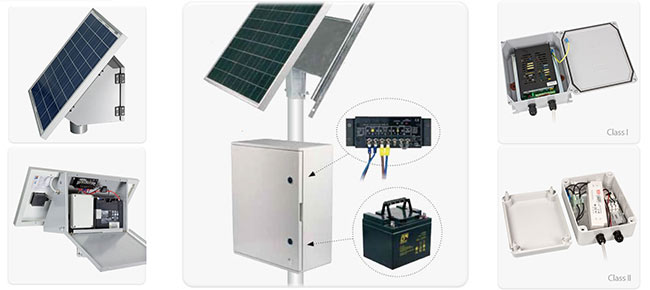 | | | |
| --- | --- | --- |
| Compact Photovoltaic System available in 5W, 10W, 20W, 50W, with 7Ah, 12Ah, 18Ah, 25Ah battery. | Photovoltaic System available in 50W, 80W, 100W, 140W, with 45Ah or 90Ah battery. | Power supply Class I, 230VAC/12VDC, 5A, IP55. Power supply Class II, 230VAC/12VDC, 2A/3,5A, IP56. |
Led Illuminated Traffic Signs

(Pedestrian Crossing)

 

One

Side

Double

Side

Color Temperature

6000Κ-8000Κ

Power Supply

220VAC / 12VDC

Ingress Protection

IP 54

Dimensions (cm)

60 Χ 60

90 Χ 90

60 Χ 60

90 Χ 90

Power Consumption

18W/27W

36W/53W

Compliance

ΕΝ 12899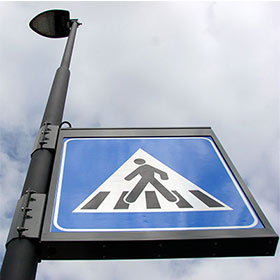 Τhe above Pedestrian Crossing lighting systems are certified according to EN 12899 Class L2 and can be equipped with photovoltaic kit.  
Ask a question for this product
There are no products in this category.